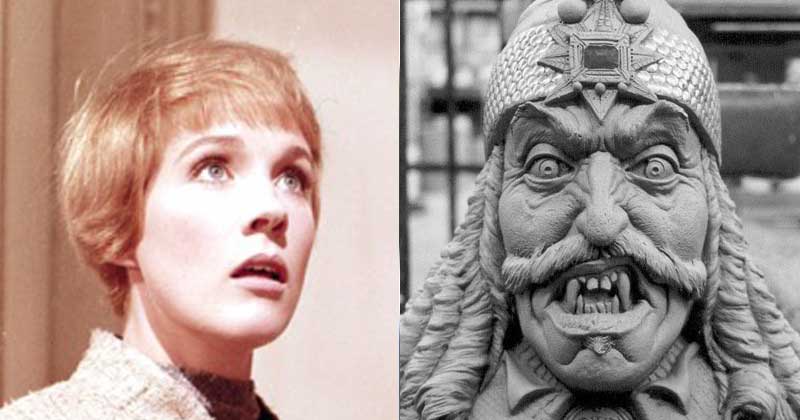 In last week's Oh Behave! blog post, I wrote about three different ways of getting bullies into an organization. Hiring a Sociopath and Incentivizing Bad Behaviour were two of them. The third pathway was one I dubbed the Mission-Driven Path. You can read more about these very different pathways here.
Maria was one of those Mission-Driven bullies. A principled and brilliant engineer, she had been one of the first hires of a start-up firm that focused on technologies for environmental restoration. Her talent, passion and interpersonal skills were credited with much of the company's early success in both technical excellence AND innovative workplace culture.
But then they lost a major grant, putting several key initiatives in danger. Maria began working around the clock to try and ensure that projects went ahead and no jobs were lost. She became ragged from stress and from lack of sleep. And that was the point when, according to the company's founder, "The ever-cheerful leader that we'd teasingly nicknamed Maria von Trapp turned into our very own Vlad the Impaler." Three critical 'ingredients'– passion for a cause, a threat to the organization's viability, and massive personal depletion — had come together to create a bully out of a most unlikely candidate.
Maria began publicly berating her staff for not working as hard as she was. She cut people off mid-sentence and rejected all ideas that didn't originate from her own mind. She was easily triggered into verbal tirades and displays of temper.
The owner was candid about his own mistakes in dealing with Maria's metamorphosis. He admitted, "First I dismissed and then I downplayed the complaints that came my way. I told people that she was under a lot of stress trying to save some important projects, and I asked them to cut her some slack."
But when unusual silences began to reign in their normally spirited lunchroom, and absenteeism mounted, and finally two people quit, he could no longer ignore the evidence: Maria was a problem. So his question for me was … wait for it….
How do you solve a problem like Maria?
The approach had to be multi-pronged in this case, as harm had been done to the workplace culture as well as to individuals. The recovery plan had to start at the top. The owner took immediate and public responsibility for addressing the damage he'd allowed Maria to do to herself and her team by not intervening sooner. He made a firm commitment to solving his company's cash flow crunch, "the thing that got us into this mess in the first place". He reallocated Maria's patently ridiculous and unmanageable workload. He implemented new policies around overtime, and insisted that ALL employees take the vacation time that was due them.
At the same time, staff were invited to participate in the creation of bespoke Respectful Workplace guidelines. Crucially, in the months that followed, team members were given time to learn and practice effective means of having difficult conversations.
As for Maria, aka Vlad? She was ordered to take time off, time that was needed to address her state of utter mental and physical depletion. As soon as she was reasonably restored, she began working with me to develop strategies for repairing the damage she had caused to her team, herself, and her reputation.
Maria was a terrific coaching client, as it turned out. She possessed the trifecta of qualities deemed crucial for coaching success by Dr. Marshall Goldsmith: namely, courage, humility and discipline. Maria already had these characteristics in abundance, which made my job easier. Other Mission-Driven bullies I've worked with have had to wrestle with their own pride and defensiveness before they could make progress. The willingness to do so is one of the things that differentiates people who can be reintegrated into the team from those who need to move on.
This company was lucky. The team forgave Maria, the owner dealt with his cash flow problems, and  the organization recovered both financially and relationally. What is clear, however, is that prevention remains the best cure for this problem. The take home message for business owners? Pay attention to cash reserves. Create Respectful Workplace guidelines, and use infractions as training opportunities. And finally, actively combat the tendency of loyal, passionate employees to sacrifice their well-being for your company's benefit. Failure to do so may bite you in the neck.
Here are some additional resources:
What Got You Here Won't Get You There by Marshall Goldsmith
The Bully-Free Workplace by Gary Namie and Ruth Namie
Sleep Well, Lead Better – article from Harvard Business Review
How do You Solve a Problem Like Maria? (Come on, you know you want to listen to it!)